The Pokkén Tournament Championship Series returns after a three-year hiatus.
By Jesse Turnbull, Contributing Writer
Three years after Europe's previous International Championships took place, the 2022 Pokémon Europe International Championships will mark the long-awaited return of the Pokkén Tournament Championship Series! For the first time since the 2019 World Championships, competitors will face off at a live Play! Pokémon event. While Pokémon Players Cup competitions and community-led tournaments have helped to fill the void, no online event can ever fully capture the magic of in-person competition, so fans and competitors alike are sure to be excited for this momentous occasion.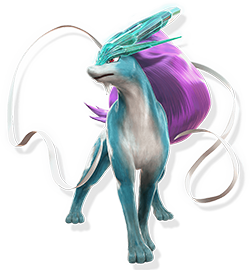 The 2022 Championship Series Pokkén Tournament DX events return to the three-on-three Team Battle format that was used back in 2019. Pokkén Tournament DX's three Pokémon Players Cup appearances all utilized the Basic Battle format, meaning this will also be the first time in three years that participants compete with teams of three Battle Pokémon in an official tournament. A lot of time has passed, so spectators will likely see many new strategies and Pokémon combinations at this event.
The Europe International Championships will take place April 22–24, 2022. Spectators will be able to watch players compete for their share of $5,000 plus an invitation to the World Championships LIVE at Twitch.tv/PokkenTournament on April 22 and 23. Let's take a look at what's changed since the previous Pokkén Tournament Championship Series took place, as well as what viewers should keep an eye out for when the competition kicks off.
Back Together at Last
This year's Europe International Championships will once again take place in Germany, which hosted the second-ever official three-on-three event back in 2019. Trainers have continued to hone their skills since then through the Pokémon Players Cups and community-led online events as well as through Rank and Friendly matches with other players. That means the combos and strategies put on display should be among the best in the game's history despite the time that has passed since the 2019 World Championships. Still, competitors who have continued to train with multiple Battle Pokémon and in the Team Battle format will certainly have the upper hand going into this event. As you'll see, many of the strategies honed in 2019 are still popular among players. But fans are sure to see some exciting new team combinations and strategies this time around, especially from the Trainers who have been on top of their three-on-three training.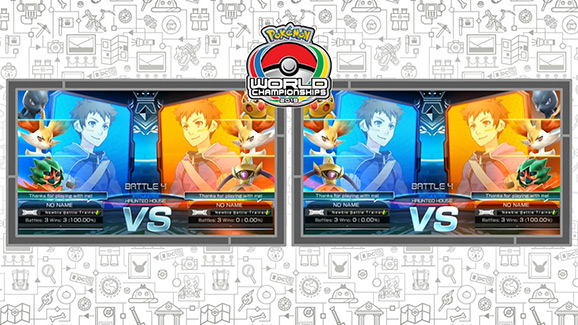 For those who are unfamiliar or who need a refresher, Team Battles in Pokkén Tournament DX have both players select three Battle Pokémon, as well as one Support Set and one Cheer Skill. Battle Pokémon do not fully recover their HP between rounds, and the first Trainer to knock out all three of their opponent's Pokémon wins the battle. Tournaments using the Team Battle format make for excellent viewing experiences as, with each participant using three or more Pokémon throughout the event, spectators will often see every Battle Pokémon in the roster make at least one appearance by the end of the tournament.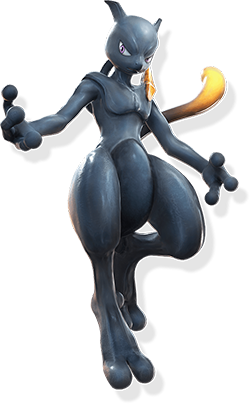 Pokémon on a team share not only their Support Pokémon and Cheer Skills but their Synergy Gauge as well, which played an extremely crucial role throughout the entire 2019 Championship Series. Many competitors at each event had Pikachu, Pikachu Libre, or Shadow Mewtwo on their team—if not more than one of those three—with one of the main reasons being that these Pokémon fill their Synergy Gauge at a faster rate than the rest of the cast. Leading off with one of these fighters often means that your next Pokémon enters the battle with both full HP and its Synergy Gauge at MAX against an opponent that was already weakened by your starting Pokémon. This puts your team at a significant advantage going into the next round. That advantage can be even greater if your next Pokémon is particularly powerful during Synergy Burst, as is the case with Mewtwo. The Psychic-type Pokémon was another popular pick in 2019 for its strong combos, its versatile moveset, and being extremely powerful during Synergy Burst, which came at the cost of its Synergy Gauge filling at a slower rate than every other Battle Pokémon. Of course, this is hardly a concern when Mewtwo is paired with one of the previously mentioned fighters, and it was not uncommon for Mewtwo to enter battles in the 2019 Championship Series with its Synergy Gauge already at MAX as a result.
It wouldn't be too surprising if any of these four Battle Pokémon end up as popular picks in the 2022 Championship Series as well, but perhaps not to quite the same extent as in 2019. Pokkén Tournament DX is well into its fifth year on Nintendo Switch systems, so Trainers have had plenty of time to experiment with different team combinations and to find other Pokémon that synergize effectively with one another. Where some competitors previously opted for Pokémon that could reliably fill a role, such as quickly filling up the Synergy Gauge, many Trainers have been using the last few years to practice in the Team Battle format and discover which Pokémon work particularly well with one another, as well as with their own playstyles.
Some of the other common picks during the 2019 Championship Series were popular not because of anything specific to Team Battles but because they were generally powerful Pokémon with few matchups in which they have a severe disadvantage. Battle Pokémon such as Aegislash, Decidueye, Sceptile, Braixen, and Lucario were already popular picks in Basic Battles, so it wasn't surprising when these Pokémon appeared quite frequently during the 2019 circuit. Fans can expect to see more of these fighters in addition to some more unconventional picks if Trainers feel those Pokémon can cover their team's weaknesses well.
Reliving 2019's Unforgettable Europe International Championships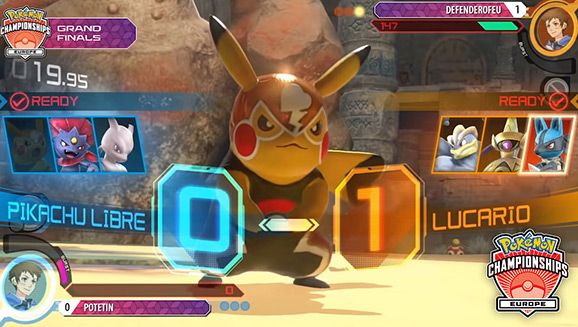 One of the most memorable tournament performances of Pokkén Tournament's 2019 Championship Series came at the Europe International Championships, courtesy of Niklas "Wingtide" Laerbusch in the Masters Division. The legendary Masami "Potetin" Sato and Kota "Tarutaro" Aragaki from Japan—the strongest region when it came to Pokkén Tournament—had confirmed they would be attending the event, hoping to secure more qualifying spots for their country at the World Championships. This meant that European players hoping to qualify would need to overcome not only their region's top Trainers but also two of Japan's most-skilled competitors. Wingtide, who had recently been recognized by the Pokkén Tournament community as the top Trainer in all of Europe and North America, planned to do exactly this, entering the tournament as "DefenderOfEU." After being sent to the losers' bracket by Potetin, Wingtide went on to overcome both Japanese competitors, securing first place for both himself and his country and living up to the name with which he entered the event.
Europeans in the Senior Division also had an outside threat to overcome: Emma "Kitty" Cox, who had already qualified via the Oceania International Championships just two months prior, was in attendance and aiming for first place. Mantas "YvelX" Mickevicius had different plans, however—although he did not enter the tournament under a special identifier like Wingtide did, he did manage to secure the win for Europe by defeating Kitty in the Grand Finals, joining her as a Worlds qualifier. Because Kitty had already qualified in Oceania, the Worlds invitation she would have received went to Indigo "Indigomega" Staples, who finished the tournament in third place.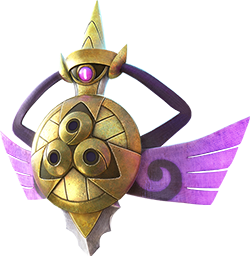 Despite qualifying for the event, Wingtide unfortunately was not able to attend the World Championships that August, leaving Fabian "Fabilous" Zahn as the sole European representative in the Masters Division. Fabilous played very well but ultimately finished in ninth place after falling to Motochika "Elm" Nabeshima and Toshiki "Haruyuki" Kunieda from Japan. In the Senior Division, YvelX and Indigomega secured third and fourth place, respectively, as a result of their stellar performances.
The 2022 Europe International Championships are an open event, so we'll have to wait for the competition to start to see who will be in the field, but spectators and competitors alike have a number of possibilities they will want to keep an eye out for. Of the top four Masters and two Seniors who receive a Worlds invitation at this event, how many will hail from Europe? Will any international guests make an appearance, and if so, will YvelX and the "DefenderOfEU" be there to overcome them once again? Only time will tell.
The End of the Online Era
Since the last World Championships in 2019, four Pokémon Players Cup competitions have taken place, three of which included Pokkén Tournament DX events. Save for perhaps a few unique cases, everyone competing in these events was doing so in a quiet room in their home—no stage, no big crowd, and no real pressure to perform to the absolute best of their abilities. There were, of course, rewards and bragging rights on the line for each Pokémon Players Cup, but anyone who has competed in both can testify that online and in-person tournaments provide vastly different experiences. Especially with fighting games like Pokkén Tournament, the environment in which a player is competing can have a dramatic impact on the outcome of a match. Some players feed off of the excitement of a crowd and feel "powered up" when competing on the big stage, while others may struggle with tournament nerves and end up making mistakes they normally would never make in their training. With this event taking place in their own backyard, it's a great opportunity for any Europeans who felt they didn't perform to the best of their abilities in the Players Cups to redeem themselves.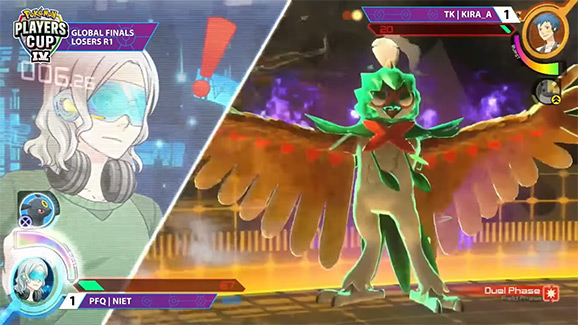 For the first Pokémon Players Cup, Wingtide's explosive play with Machamp and Aegislash led to him winning the Invitational that kicked off the event. The Players Cup Finals wrapped up with Wingtide finishing in a very respectable fifth place, tying with France's Kira "Kira FR" Péniquaud and finishing just behind Fabilous. The Pokémon Players Cup III concluded with three entirely different Trainers from Europe in the Top 8, those being Cyril "Boolerex" Braud and Saliou "AuraMaster" Diop from France and Umberto "Goreson" Tagliafierro from Italy. Finally, the Pokémon Players Cup IV saw Kira FR once again finish in fifth place while Italy's Sandy "Kira_A" Pallazzoni finished in seventh and the United Kingdom's Adam "Niet" Haskell clinched fourth. Between these three Players Cup events, eight different players from Europe accomplished a Top 8 finish, proving without a doubt that the region is home to many skilled individuals. Be sure to watch for any of these incredible Trainers competing in the 2022 Europe International Championships starting April 22, as they're sure to put on an electrifying show no matter who they're up against.
And with that, the stage is set. After a long wait, the Europe International Championships return to Germany on April 22. This will be the first official Pokkén Tournament event in three years to be held in person, as well as the first official event to use the Team Battle format in the same amount of time. Will the victor be one of Europe's veteran Trainers, a visitor from another region, a player who first made a name for themselves with a Pokémon Players Cup event, or someone else entirely? Be sure to catch all the exciting Pokkén Tournament DX action live by tuning in to Twitch.tv/PokkenTournament on April 22 and 23 to find out!